Business Ideas For Events
In a world where personal and professional gatherings are becoming increasingly common, the demand for event planning and management services has never been higher. Whether it's a wedding celebration, a corporate conference, a charity fundraiser, or a milestone birthday party, events play a pivotal role in our lives. This surge in event-centric culture has created a thriving landscape for entrepreneurs seeking innovative and profitable business ideas.
In this article, we will explore a range of exciting business ideas for events that not only tap into this growing market but also offer individuals the opportunity to turn their passion for celebrations into a successful venture. From event planning to catering, and technology-driven solutions to unique event experiences, we'll dive into various possibilities that can help you make your mark in the dynamic world of event entrepreneurship.
Business Ideas For Events
Here are 50 different business ideas related to organizing and providing services for events:
Event Planning and Coordination
Wedding Planning
Corporate Event Planning
Party Planning
Event Decor and Design
Event Catering Services
Event Photography and Videography
Event Entertainment Booking Agency
Event Equipment Rental
Event Lighting and Sound Services
Event Security Services
Event Transportation Services
Event Ticketing and Registration Platform
Event Marketing and Promotion Services
Event DJ and Music Services
Event Floral Design and Flower Arrangements
Event Balloon Decorations
Event Photo Booth Rentals
Event Rental Space Management
Event Furniture Rental
Event Signage and Banner Printing
Event Swag Bag Creation and Distribution
Event Website and App Development
Event Social Media Management
Event Waste Management and Cleanup
Event Ticket Reselling Services
Event Childcare Services
Event Valet Parking Services
Event Shuttle and Transportation Services
Event Mobile Bar and Bartending Services
Event Virtual Reality (VR) Experiences
Event Emcee and Host Services
Event Live Streaming Services
Event Custom Merchandise Printing
Event Talent Booking Agency
Event Marketing Analytics and Data Insights
Event Drone Photography and Videography
Event Graffiti and Street Art Services
Event Silent Auction Services
Event Themed Costume Rentals
Event Trash-to-Treasure Recycling Services
Event Sustainable and Eco-Friendly Planning
Event Charity Fundraising Services
Event Destination Planning (Destination Weddings)
Event Fireworks and Pyrotechnics
Event Food Truck and Vendor Coordination
Event Karaoke and Game Rentals
Event Virtual Event Production
Event Workshop and Training Services
Event Rental Camping and Glamping Services
These business ideas cover a wide range of event-related services and can be adapted to various niches and markets. Consider your skills, interests, and target audience when choosing the right business idea for you.
What type of event are you planning?
When considering business ideas for events, the first crucial question to address is the type of event you're planning. The nature of the event will significantly influence your overall concept and business strategy.
Answer: The type of event you choose will determine the direction of your event business. Here are some popular event types to consider:
Corporate Events: These include conferences, seminars, team-building workshops, product launches, and business dinners. They often require a professional and polished approach.
Social Events: These encompass a wide range of personal celebrations, such as weddings, birthdays, anniversaries, and reunions. Social events often focus on creating memorable and emotional experiences.
Trade Shows and Expos: These events bring together businesses and industries to showcase products and services. They require a keen understanding of the target industry and strong networking skills.
Concerts and Music Festivals: If you're passionate about music, this might be your niche. You'll need connections in the entertainment industry and a knack for curating talent.
Sports Events: Sporting events, like marathons, tournaments, and championships, require logistical planning and an understanding of sports management.
Nonprofit and Fundraising Events: If you're driven by social causes, you can plan events like charity galas, auctions, and benefit concerts to raise funds and awareness.
Trade and Craft Fairs: These events bring together vendors and artisans to showcase their products. They require strong vendor management and marketing skills.
Themed Parties and Special Occasions: Offering unique and themed parties, such as Halloween extravaganzas, can be a niche market for creative event planners.
Remember that your choice of event type should align with your interests, skills, and the local market demand.
What is the purpose of the event?
Understanding the purpose of the event is essential when brainstorming business ideas for events. It helps define your goals and what you aim to achieve.
Answer: The purpose of your event can vary widely and greatly influences its planning and execution. Here are some common event purposes:
Networking and Relationship Building: Some events are primarily focused on bringing people together to foster connections and relationships. This is common in corporate events and industry-specific conferences.
Celebration and Entertainment: Events like weddings, birthdays, and music festivals are designed to entertain and celebrate special occasions. The purpose here is to create memorable experiences.
Education and Knowledge Sharing: Conferences, seminars, and workshops aim to educate attendees on specific topics, industry trends, or skills development.
Fundraising: Nonprofit events and charity galas are organized to raise funds for a particular cause or organization.
Product Launch and Marketing: Businesses often host events to introduce new products or services to the market and promote their brand.
Cultural and Community Events: These events celebrate cultural diversity, traditions, and community bonds. Examples include cultural festivals and local parades.
Promotion and Sales: Trade shows and expos are designed to showcase products and generate sales leads for businesses.
Entertainment and Enjoyment: Some events, like music concerts or food festivals, are primarily for people to enjoy and have fun.
Understanding the purpose of your event is crucial because it shapes the content, format, and marketing strategy. It also helps you define success and measure the event's impact.
Who is your target audience?
Identifying your target audience is fundamental in developing a successful business idea for events. Your event should cater to the specific needs and preferences of your audience.
Answer: Your target audience plays a pivotal role in shaping your event concept and marketing strategy. Here's how to determine your target audience:
Demographics: Consider factors like age, gender, location, income level, and occupation. For instance, a corporate conference might target business professionals aged 25-50, while a children's birthday party targets parents of young children.
Interests and Hobbies: Understand what your potential attendees are passionate about. This could be sports, music, art, technology, or other specific interests.
Psychographics: Dive deeper into your audience's personality traits, values, and lifestyles. Are they eco-conscious, health-focused, or adventure-seekers?
Behavior and Habits: Analyze their behavior, such as shopping habits, social media usage, and online preferences. This data can inform your marketing channels.
Problem or Need: Consider the problem or need your event can address. For example, if you're organizing a wellness retreat, your target audience might be individuals seeking stress relief and self-care.
Feedback and Surveys: Conduct surveys or gather feedback from potential attendees to better understand their preferences and expectations.
Once you've identified your target audience, tailor your event concept, marketing messages, and promotional efforts to resonate with their interests and needs. This alignment increases the likelihood of attracting and engaging your desired attendees.
What is your budget for the event?
Determining your budget is a critical step in the event planning process. Your budget will impact every aspect of your event, from venue selection to entertainment choices.
Answer: Your event budget is a financial blueprint that outlines your income and expenses. Here's how to approach budgeting for your event:
Income Sources: Identify all potential sources of income for your event. This may include ticket sales, sponsorships, vendor fees, donations, and merchandise sales.
Fixed Costs: Start by listing the non-negotiable expenses, such as venue rental, permits, insurance, and equipment rentals. These are often fixed costs that you must cover.
Variable Costs: Consider variable costs like catering, entertainment, decorations, and marketing. These expenses can vary based on your choices and the size of your event.
Contingency Fund: Allocate a portion of your budget to a contingency fund to cover unforeseen expenses or emergencies.
Prioritize Expenses: Prioritize your expenses based on their importance to the event's success. Allocate more budget to key elements that will have the greatest impact on attendee experience.
Track and Monitor: As you plan and execute your event, closely monitor your budget to ensure you're staying within your financial limits.
Negotiate and Seek Discounts: Explore opportunities to negotiate prices with vendors or secure discounts, especially for larger expenses like venue rental and entertainment.
ROI Consideration: Evaluate the potential return on investment (ROI) for each expense. Will spending more on a particular aspect significantly enhance the event's success?
By carefully managing your budget, you can ensure that your event remains financially viable and achieves its goals.
What is the timeline for the event?
Establishing a clear timeline is essential for effective event planning. It helps you stay organized, meet deadlines, and ensure that everything runs smoothly.
Answer: Creating a timeline for your event involves breaking down the planning process into manageable phases and setting deadlines for each. Here's how to do it:
Initial Planning Phase: Start by defining the event concept, purpose, and objectives. Determine the event date and location. Set a budget and identify potential sponsors or partners. This phase can take several weeks or months, depending on the event's complexity.
Pre-Event Planning: Create a detailed checklist that outlines tasks such as securing vendors, booking the venue, arranging transportation, and finalizing contracts. Begin marketing and promotion efforts, including save-the-date announcements. This phase typically spans several months.
Event Promotion: Intensify marketing efforts as the event date approaches. Launch ticket sales, engage with potential attendees on social media, and send out invitations. Ensure that all promotional materials are aligned with your event's branding and message.
Logistics and Setup: In the weeks leading up to the event, focus on logistics. Arrange for equipment, decorations, catering, and any necessary permits. Create a comprehensive schedule for setup and teardown.
Event Day: On the day of the event, have a well-structured timeline that details the order of activities, speakers, and any special announcements. Assign roles and responsibilities to your team to ensure a smooth flow of operations.
Post-Event Activities: After the event, your work is not yet complete. Conduct post-event evaluations, gather feedback from attendees, and assess the event's success. Send thank-you notes to sponsors, partners, and volunteers.
Follow-Up and Wrap-Up: Continue engagement with attendees through follow-up emails and surveys. Close out financial matters, finalize budgets, and archive event documents.
Evaluation and Reflection: Reflect on the event's successes and areas for improvement. Use this feedback to inform your next event planning endeavor.
Creating a detailed timeline will help you stay on track, avoid last-minute stress, and ensure a successful event.
What is the location of the event?
Choosing the right location for your event is a critical decision that can significantly impact its success. The venue should align with your event's purpose, target audience, and budget.
Answer: The event location is a key factor that can influence attendance, atmosphere, and overall experience. Here's how to approach selecting the right venue:
Define Event Requirements: Begin by clearly defining your event's needs and requirements. Consider factors like capacity, layout, accessibility, and technical infrastructure (e.g., sound systems, lighting).
Consider Audience Convenience: Choose a location that is convenient for your target audience. If your event caters to a local crowd, a centrally located venue might be ideal. For destination events, ensure there are nearby accommodations.
Budget Constraints: Your budget will play a significant role in venue selection. Different venues come with varying price tags, so it's essential to find a balance between your requirements and budget.
Atmosphere and Theme: The venue should align with the atmosphere and theme of your event. For a formal corporate event, a hotel ballroom might be suitable, while a rustic barn might work for a country-themed wedding.
Permits and Regulations: Check local regulations and permits required for your chosen venue. This includes considerations for alcohol service, fire codes, and noise restrictions.
Accessibility: Ensure that the venue is accessible to all attendees, including those with disabilities. Adequate parking and public transportation options should also be considered.
Vendor Flexibility: Some venues have exclusive contracts with specific vendors, which can limit your choices. If you have preferred vendors in mind, confirm whether you can bring them in.
Visit the Venue: Whenever possible, visit the venue in person to get a sense of the space and how it can be configured for your event. This visit will also help you visualize the event's flow.
Contracts and Agreements: Review contracts carefully before signing. Pay attention to terms regarding deposits, cancellations, insurance, and any restrictions on the use of the space.
Backup Plan: Always have a backup plan in case of unforeseen circumstances, such as bad weather for outdoor events.
Choosing the right location is crucial for creating the desired ambiance and ensuring a positive experience for your attendees.
What type of venue do you need?
Selecting the appropriate venue type is a critical aspect of planning a successful event. The choice of venue should align with your event's purpose, theme, and budget.
Answer: The type of venue you choose can greatly impact the overall atmosphere and functionality of your event. Here are some common venue types and their suitability for different events:
Hotels and Conference Centers: These venues are often ideal for corporate events, conferences, seminars, and upscale weddings. They offer a range of meeting rooms, audiovisual equipment, and catering services.
Outdoor Spaces: Parks, gardens, beaches, and open fields are perfect for outdoor events like weddings, music festivals, and picnics. Be prepared for weather contingencies and necessary permits.
Banquet Halls and Ballrooms: These venues are suitable for formal events such as galas, fundraisers, and large weddings. They often come with elegant décor options and customizable layouts.
Stadiums and Arenas: Sports venues can host concerts, sports events, and large-scale entertainment shows. They offer ample seating and infrastructure for big crowds.
Historic Sites and Museums: These venues provide a unique and culturally rich backdrop for events like art exhibitions, history lectures, and themed parties.
Restaurants and Bars: Smaller gatherings, such as birthday parties and rehearsal dinners, can be hosted in these cozy settings. Many restaurants offer catering services.
Community Centers and Halls: These versatile spaces are suitable for a wide range of events, from workshops and meetings to family reunions and community gatherings.
Cruise Ships and Yachts: For a memorable experience, consider hosting your event on a cruise ship or yacht. This works well for weddings, corporate retreats, and private parties.
Sports Facilities: If your event involves sports, consider facilities like tennis courts, golf courses, or sports complexes. These venues can host tournaments, races, and athletic events.
Art Galleries and Studios: Artistic and creative events, such as art exhibitions and workshops, can benefit from the inspiring atmosphere of galleries and studios.
When selecting a venue, ensure that it can accommodate your expected number of attendees, aligns with your event's theme, and fits within your budget constraints. Also, be mindful of any additional costs, such as rental fees, security, and cleaning services.
What type of entertainment will you have?
Entertainment plays a crucial role in engaging attendees and creating a memorable event experience. Choosing the right entertainment aligns with your event's theme and audience.
Answer: Entertainment options vary widely, and your choice should resonate with the event's purpose and the preferences of your target audience. Here are some entertainment ideas for different types of events:
Live Music: Bands, solo musicians, and DJs can provide live music for weddings, parties, and corporate events. The genre should match the event's atmosphere.
Comedians and Performers: Stand-up comedians, magicians, and other performers can add humor and excitement to corporate events and parties.
Visual Performances: For creative events or art exhibitions, consider live painting, light shows, or interactive installations.
Interactive Activities: Engage attendees with activities like photo booths, gaming stations, or team-building exercises for corporate events.
Themed Entertainment: Align entertainment with the event theme. For example, a masquerade ball might feature a mask-making workshop.
Cultural Performances: Showcase cultural diversity with traditional dance troupes, ethnic music, or cultural demonstrations.
Celebrity Guests: For high-profile events, consider inviting celebrity speakers or performers to attract attendees.
Virtual Entertainment: In today's digital age, virtual entertainment options like virtual reality experiences or online game tournaments can engage remote attendees.
Interactive Workshops: Offer hands-on workshops or educational sessions relevant to your event's theme, such as cooking classes or art workshops.
Fireworks and Special Effects: Grand finales with fireworks or special effects can add a memorable touch to celebrations.
When selecting entertainment, consider your event's budget, venue restrictions, and the preferences of your target audience. Tailor the entertainment to enhance the overall event experience and leave a lasting impression on attendees.
What type of food and beverages will you serve?
Choosing the right food and beverage options is essential for creating a satisfying and enjoyable event experience for your attendees. The menu should align with your event's theme and budget.
Answer: The selection of food and beverages should cater to the tastes and dietary preferences of your attendees. Here are considerations for different types of events:
Formal Dinners and Galas: For upscale events, consider offering a plated dinner with multiple courses. Offer a range of options to accommodate dietary restrictions and preferences.
Cocktail Parties: Cocktail parties and networking events may feature a variety of hors d'oeuvres, finger foods, and a selection of cocktails, wine, and non-alcoholic beverages.
Buffet Style: Buffets work well for events with diverse menus and large guest counts. Ensure a mix of options, including vegetarian, vegan, and gluten-free choices.
Food Trucks: For outdoor events, food trucks can provide a fun and convenient dining experience with a range of cuisines.
Themed Menus: Align the menu with your event's theme. For example, a Hawaiian luau could feature tropical dishes and cocktails.
Dessert Stations: Create a dessert station with a variety of sweets and treats for a sweet ending to your event.
Beverage Stations: Offer a beverage station with a range of options, including water, soft drinks, coffee, tea, and alcoholic beverages if appropriate.
Local and Sustainable Options: Consider sourcing locally and emphasizing sustainable and eco-friendly food and beverage options to appeal to environmentally conscious attendees.
Tasting Stations: For food and beverage-focused events, set up tasting stations where attendees can sample different dishes or drinks.
Dietary Restrictions: Be mindful of dietary restrictions and allergies. Clearly label menu items and provide alternatives for attendees with special dietary needs.
Ensure that the catering aligns with your budget and that the chosen caterer or food vendor can handle the expected guest count. Quality food and beverages enhance the overall event experience and leave a positive impression on attendees.
What type of decorations will you have?
Event decorations set the ambiance and visual tone for your event. The choice of decorations should align with your event's theme, purpose, and budget.
Answer: Decorations play a crucial role in creating a visually appealing and immersive event experience. Here are decoration ideas for different types of events:
Weddings: Consider floral arrangements, centerpieces, draped fabrics, and candlelit tables. Personalize the decor with elements that reflect the couple's style and theme.
Corporate Events: Corporate events often benefit from professional and sleek decorations. Use branding elements, such as banners and logos, and incorporate the company's color scheme.
Themed Parties: Align decorations with the event theme. For example, for a Great Gatsby-themed party, use art deco-style decor and vintage props.
Outdoor Events: Use natural elements like potted plants, rustic wooden signage, and string lights for outdoor events. Incorporate the surroundings into the decor.
Holiday Celebrations: Decorate according to the holiday, whether it's Christmas, Halloween, or Independence Day. Use themed decorations and colors.
Children's Parties: Bright and playful decorations like balloons, banners, and themed tableware are essential for kids' parties.
Art and Cultural Events: Incorporate art installations, sculptures, or cultural symbols that resonate with the event's purpose and theme.
Minimalist and Modern: Some events benefit from minimalist and modern decor, focusing on clean lines, neutral colors, and simplicity.
DIY Decorations: Create a personal touch by making DIY decorations like handcrafted centerpieces, paper lanterns, or custom signage.
Lighting Effects: Use creative lighting effects, such as uplighting, fairy lights, and projection mapping, to transform the venue's atmosphere.
When selecting decorations, consider your event's budget, venue layout, and the visual impact you want to achieve. Decorations should enhance the overall event experience and create a cohesive and inviting atmosphere.
In conclusion, when exploring business ideas for events, it's essential to consider the type of event, its purpose, target audience, budget, timeline, location, venue, entertainment, food, and decorations. Each of these factors contributes to the success and overall experience of the event, and careful planning and attention to detail can lead to a memorable and successful event.
What type of technology will you need for Business Ideas For Events?
In the realm of Business Ideas For Events, harnessing the right technology is paramount. Here are various facets where technology plays a pivotal role:
1. Event Management Software
Invest in robust event management software that streamlines tasks like ticketing, registration, scheduling, and attendee engagement. Platforms like Eventbrite, Cvent, or Eventzilla offer comprehensive solutions tailored to different event sizes and types.
2. Mobile Apps
Create a dedicated event app to enhance attendee experience. These apps can include event agendas, maps, networking features, and real-time updates, enhancing overall engagement.
3. Virtual and Hybrid Event Tools
If your event is partially or fully online, you'll need virtual event platforms such as Zoom, Hopin, or Remo to host webinars, panel discussions, and networking sessions.
4. Social Media and Online Marketing Tools
Leverage social media platforms, email marketing, and online advertising to promote your event. Tools like Hootsuite, Mailchimp, and Google Ads can help manage and optimize your marketing campaigns.
5. Data Analytics Tools
Utilize analytics tools like Google Analytics or event-specific platforms to track attendee behavior, engagement metrics, and gather insights for future improvements.
6. Audiovisual Equipment
Depending on the scale of your event, you may require audiovisual equipment, including microphones, projectors, screens, and streaming devices.
7. Payment Processing Solutions
Set up secure and convenient payment processing systems to handle ticket sales and transactions, incorporating options like credit card payments and mobile wallets.
8. Event Registration and Check-in Tools
Implement QR code scanners and registration kiosks for seamless check-ins and data collection at the event entrance.
9. Customer Relationship Management (CRM) Software
CRM systems like Salesforce or HubSpot help manage attendee relationships, track interactions, and personalize post-event follow-ups.
10. Cybersecurity Measures
Prioritize cybersecurity to safeguard attendee data and your event's digital infrastructure from potential threats. Employ encryption, firewalls, and regular security audits.
Incorporating these technologies into your event planning will not only streamline operations but also enhance the overall attendee experience, making your Business Ideas For Events more successful.
What type of marketing will you use to promote the event for Business Ideas For Events?
Marketing is pivotal to the success of your Business Ideas For Events. Here are various strategies and channels to consider:
1. Content Marketing
Create high-quality, informative content related to your event and industry. This can include blog posts, articles, videos, and infographics. Share this content on your website and social media channels to establish credibility and attract your target audience.
2. Social Media Marketing
Utilize popular social media platforms such as Facebook, Twitter, Instagram, and LinkedIn to create event pages, share updates, run paid advertising campaigns, and engage with your audience. Use event-specific hashtags to increase visibility.
3. Email Marketing
Build an email list of potential attendees and send out regular updates, invitations, and newsletters. Personalize your emails and segment your list for better engagement.
4. Influencer Marketing
Collaborate with industry influencers or thought leaders to promote your event. Their endorsement can significantly expand your reach and credibility.
5. Search Engine Optimization (SEO)
Optimize your event website and content for search engines to ensure it appears in relevant search results. Use keywords related to your event to improve organic traffic.
6. Paid Advertising
Invest in paid advertising on platforms like Google Ads, Facebook Ads, and LinkedIn Ads. These platforms offer targeting options to reach your desired audience.
7. Event Listings
List your event on popular event listing websites and directories. This increases the chances of reaching people searching for events in your industry.
8. Referral Programs
Encourage attendees to refer friends and colleagues by offering incentives or discounts for successful referrals.
9. Partnerships and Sponsorships
Collaborate with other businesses, associations, or organizations in your industry for co-promotion. Seek sponsors to help with funding and marketing efforts.
10. Retargeting
Implement retargeting ads to reach users who have previously visited your event website but didn't register or purchase tickets.
Tailor your marketing strategy to your target audience and the nature of your Business Ideas For Events. Consistency and a multi-channel approach are key to successful event promotion.
What type of registration process will you use for Business Ideas For Events?
The registration process for your Business Ideas For Events is a crucial step in attendee engagement. Here's how to create an effective registration process:
1. Online Registration
Provide an online registration platform accessible through your event website or a dedicated registration portal. This offers convenience to attendees and allows for easy tracking of registrations.
2. User-Friendly Forms
Design registration forms that are user-friendly and concise. Collect only essential information such as name, contact details, and any specific preferences. Avoid long, complicated forms that may deter potential attendees.
3. Multiple Ticket Options
Offer various ticket types to cater to different attendee needs, such as early bird discounts, VIP packages, group rates, and student discounts. Make sure the pricing and benefits are clear.
4. Secure Payment Processing
Integrate a secure payment gateway to process ticket payments online. Ensure that payment options are diverse, including credit cards, mobile wallets, and PayPal.
5. Confirmation Emails
Send automated confirmation emails immediately after registration to provide attendees with a receipt and event details. Include a unique QR code or barcode for efficient check-in.
6. Mobile Optimization
Ensure that your registration process is mobile-friendly. Many attendees will register using their smartphones, so the registration form and website should be responsive and easy to navigate on mobile devices.
7. Early Bird and Deadline Reminders
Send timely reminders to encourage early registrations and create a sense of urgency as the event date approaches.
8. Attendee Data Management
Implement a robust attendee database or customer relationship management (CRM) system to store and manage registration data. This helps with personalized communication and post-event follow-ups.
9. Onsite Registration Options
For in-person events, have onsite registration options for last-minute attendees. Make the process quick and seamless to avoid long queues.
10. Data Privacy Compliance
Ensure compliance with data privacy regulations, such as GDPR or CCPA. Clearly communicate your data usage policies to registrants and obtain their consent for communications.
By implementing these registration process strategies, you can create a seamless and positive experience for attendees while efficiently managing their information.
What type of security measures will you have in place for Business Ideas For Events?
Ensuring the security of your Business Ideas For Events is crucial to protect attendees, sensitive data, and the event's reputation. Here are security measures to consider:
1. Access Control
Implement access control measures to restrict entry to authorized personnel only. Use badges, wristbands, or electronic tickets with QR codes or RFID technology for secure entry.
2. Venue Security
Collaborate with professional security teams or venue security staff to ensure physical safety. Conduct bag checks, if necessary, and have emergency response plans in place.
3. Cybersecurity
Protect your event's digital assets and attendee data from cyber threats. Employ encryption, secure payment gateways, and regular security audits to safeguard online transactions and data.
4. Data Privacy
Adhere to data privacy regulations like GDPR or CCPA. Clearly communicate your data usage policies to attendees and obtain their consent for data collection and processing.
5. Emergency Response Plan
Create a comprehensive emergency response plan that covers various scenarios, including medical emergencies, natural disasters, or security breaches. Train event staff on how to respond appropriately.
6. Crowd Management
Plan for crowd control, especially for large events. Designate exit routes, set attendee capacity limits, and ensure staff is trained to manage crowd movements safely.
7. Secure Technology
Ensure that event technology, such as registration systems and mobile apps, is secure and regularly updated to protect against vulnerabilities.
8. Vendor Due Diligence
If you work with third-party vendors, ensure they have robust security measures in place. Verify their security protocols to protect against potential vulnerabilities.
9. Communication
Establish a communication protocol for alerting attendees in case of emergencies or security issues. This can include text alerts, public announcements, or a dedicated emergency hotline.
10. Post-Event Security Assessment
After the event, conduct a security assessment to identify areas for improvement. This can help you enhance security measures for future events.
By taking these security measures into account, you can create a safe and secure environment for your Business Ideas For Events, ensuring the well-being of attendees and the success of your event.
What type of transportation will you provide for Business Ideas For Events?
Transportation plays a crucial role in ensuring attendees can access your Business Ideas For Events with ease. Here are transportation options to consider:
1. Shuttle Services
Provide shuttle services between popular hotels and the event venue. Shuttles can run at scheduled intervals, ensuring attendees have a convenient and reliable mode of transportation.
2. Public Transportation
Select a venue located near public transportation hubs like train stations or bus stops. Encourage attendees to use public transportation by providing maps and information.
3. Ride-Sharing Partnerships
Partner with ride-sharing companies like Uber or Lyft to offer discounts or promotional codes for attendees. This gives them flexibility in transportation choices.
4. Carpooling Programs
Encourage attendees to carpool and reduce the number of individual vehicles. Offer incentives such as preferred parking or reduced registration fees for carpoolers.
5. Bike Rentals
For eco-friendly events, consider offering bike rentals or partnering with local bike-sharing programs. Provide bike racks and safe routes to the venue.
6. Valet Parking
If the venue lacks parking space, consider arranging valet parking services to accommodate attendees who drive to the event.
7. Transportation Information
Include detailed transportation information on your event website and in pre-event communications. Provide maps, directions, and parking information to help attendees plan their trip.
8. Special Accommodations
Consider transportation options for attendees with special needs. Arrange accessible transportation for those with disabilities, ensuring inclusivity.
9. Event Transportation App
Develop a dedicated event transportation app that provides real-time updates on shuttle schedules, public transportation options, and traffic conditions.
10. Environmental Considerations
Prioritize sustainable transportation options, such as electric shuttles or carbon-offset programs, to reduce the event's environmental impact.
By offering a variety of transportation options and making them easily accessible to attendees, you can enhance their overall event experience and ensure they can reach your Business Ideas For Events with minimal hassle.
What type of accommodations will you provide for Business Ideas For Events?
Providing accommodations for attendees is essential, especially for multi-day Business Ideas For Events. Here are various accommodation options to consider:
1. Partnered Hotels
Negotiate discounted rates with nearby hotels and create a list of recommended accommodations for attendees. Provide booking links and codes for easy reservations.
2. On-Site Accommodations
If your event venue allows, consider on-site accommodations like camping areas or temporary lodging facilities. This can be particularly useful for outdoor or festival-style events.
3. Room Blocks
Reserve a block of rooms in partner hotels to ensure availability for your attendees. This guarantees that a certain number of rooms are set aside exclusively for your event.
4. Hostel and Airbnb Options
Include a range of lodging options to cater to different attendee preferences and budgets. Some attendees may prefer hostels or Airbnb rentals over traditional hotels.
5. Accommodation Assistance
Offer an accommodation assistance service to help attendees with their bookings. Provide information about transportation between hotels and the event venue.
6. Group Discounts
Negotiate group discounts with hotels to incentivize attendees to stay in the recommended accommodations. This can be especially beneficial for large groups or corporate attendees.
7. Camping Facilities
For outdoor or adventure-themed events, provide camping facilities on-site or partner with nearby campgrounds. Ensure access to amenities like showers and restrooms.
8. Accommodation Packages
Create all-inclusive event packages that bundle event tickets with accommodations. This simplifies the booking process for attendees.
9. Accessibility Considerations
Ensure that accommodations are accessible to attendees with disabilities. Provide information about accessible rooms and facilities.
10. Safety and Security
Prioritize attendee safety and security in the chosen accommodations. Partner with reputable hotels and regularly inspect on-site facilities.
By offering a variety of accommodation options and assisting attendees in their booking process, you can enhance their overall event experience and make attending your Business Ideas For Events more convenient and enjoyable.
What type of feedback will you collect from attendees at Business Ideas For Events?
Gathering feedback from attendees at your Business Ideas For Events is crucial for continuous improvement and understanding attendee satisfaction. Here are various types of feedback to collect:
1. Post-Event Surveys
Distribute surveys to attendees after the event to gather comprehensive feedback. Include questions about overall satisfaction, session content, speakers, and logistics.
2. On-Site Feedback Stations
Set up feedback stations at the event venue where attendees can provide real-time feedback. This can include interactive kiosks or paper feedback forms.
3. Interactive Polling
During sessions or workshops, use interactive polling tools to gauge attendee opinions and collect instant feedback on specific topics or presentations.
4. Social Media Listening
Monitor social media platforms for mentions of your event and collect feedback shared by attendees through posts, comments, and hashtags.
5. Attendee Interviews
Conduct one-on-one interviews with select attendees to delve deeper into their experiences and gather qualitative insights.
6. Focus Groups
Organize focus group sessions with a diverse set of attendees to discuss their impressions of the event and provide suggestions for improvement.
7. Net Promoter Score (NPS)
Implement NPS surveys to determine attendee loyalty and likelihood to recommend your event to others.
8. Email Feedback
Include a feedback section in post-event follow-up emails. Encourage attendees to share their thoughts and suggestions.
9. Mobile App Feedback
If you have an event app, include a feedback feature where attendees can rate sessions, speakers, and overall event satisfaction.
10. Continuous Feedback Loop
Establish a mechanism for ongoing feedback collection, not just post-event. This can involve a feedback portal on your website or regular check-ins with attendees.
Collecting and analyzing feedback from various sources will provide valuable insights into attendee preferences and areas for improvement. Use this feedback to enhance future iterations of your Business Ideas For Events and ensure a better overall experience for attendees.
What type of follow-up will you do after Business Ideas For Events?
Effective post-event follow-up is crucial for maintaining attendee engagement and nurturing relationships. Here's how to carry out meaningful follow-up after your Business Ideas For Events:
1. Thank-You Emails
Send personalized thank-you emails to attendees, speakers, sponsors, and partners. Express appreciation for their participation and support.
2. Post-Event Survey Results
Share the results of post-event surveys with attendees. Highlight the key takeaways and improvements you plan to implement based on their feedback.
3. Content Distribution
Share event-related content such as presentations, session recordings, and photos on your website and social media platforms. Provide links to these resources in your follow-up emails.
4. Attendee Networking
Facilitate ongoing networking opportunities for attendees through a dedicated online platform or social media groups. Encourage connections and discussions.
5. Personalized Communication
Segment your attendee list based on their interests and engagement during the event. Send personalized emails with relevant content, updates, or offers.
6. Early-Bird Offers
Announce early-bird discounts or exclusive offers for the next edition of your event to incentivize early registration.
7. Request Testimonials
Reach out to satisfied attendees and request testimonials or case studies highlighting their positive experiences. Use these for future marketing efforts.
8. Save-the-Date Notifications
Share preliminary details about your next event, including dates and location, to keep attendees informed and excited.
9. Sponsor and Partner Acknowledgment
Show appreciation to sponsors and partners by sharing the impact of their involvement and discussing future collaboration opportunities.
10. Continuous Engagement
Stay engaged with your audience year-round by providing valuable content, industry updates, and event-related news through newsletters and social media.
Effective follow-up ensures that the connections made at your Business Ideas For Events continue to flourish, and attendees remain engaged and eager to participate in future events.
What type of partnerships can you form to enhance Business Ideas For Events?
Forming strategic partnerships can greatly enhance the success and reach of your Business Ideas For Events. Here are various types of partnerships to consider:
1. Industry Associations
Collaborate with industry associations or organizations related to your event's niche. They can provide expertise, resources, and access to a targeted audience.
2. Sponsors
Secure sponsorships from businesses or brands aligned with your event's goals. Sponsors can provide financial support, marketing reach, and added value to attendees.
3. Speakers and Experts
Partner with influential speakers and experts in your industry. Their participation can draw attendees and lend credibility to your event.
4. Media Partnerships
Form partnerships with media outlets, magazines, blogs, or podcasts that cater to your target audience. They can help promote your event and provide coverage.
5. Local Businesses
Collaborate with local businesses, such as restaurants, hotels, and transportation services, to provide discounts or exclusive offers for your attendees.
6. Educational Institutions
Partner with universities or training institutions to offer continuing education credits or certificates for attendees who participate in your event.
7. Nonprofits and Charities
Partner with nonprofit organizations or charities aligned with your event's mission. This can demonstrate your event's commitment to social responsibility.
8. Event Technology Providers
Collaborate with event technology companies to access cutting-edge tools and solutions for event management, registration, and engagement.
9. Networking Groups
Join or collaborate with professional networking groups in your industry. They can help connect you with potential attendees and partners.
10. Competitors
Consider strategic partnerships or co-hosting events with competitors to expand your reach and offer attendees a diverse experience.
By forming these partnerships, you can tap into additional resources, broaden your event's audience, and create a more comprehensive and valuable experience for attendees at your Business Ideas For Events.
What type of sustainability measures will you implement for Business Ideas For Events?
Sustainability is a growing concern, and implementing eco-friendly practices at your Business Ideas For Events can be both responsible and appealing to attendees. Here are sustainability measures to consider:
1. Green Venue Selection
Choose event venues with recognized sustainability certifications, such as LEED or Green Key. Ensure the venue practices eco-friendly initiatives like waste reduction, energy efficiency, and water conservation.
2. Waste Reduction
Implement a comprehensive waste reduction plan that includes recycling stations, composting, and minimizing single-use plastics. Encourage attendees to participate in waste reduction efforts.
3. Eco-friendly Materials
Use sustainable and recyclable materials for event signage, banners, and promotional materials. Consider digital alternatives whenever possible to reduce paper waste.
4. Local Sourcing
Source event materials, catering, and supplies locally to reduce carbon emissions associated with transportation. Highlight local vendors and artisans.
5. Renewable Energy
Power your event with renewable energy sources like solar or wind power, or purchase renewable energy credits to offset energy consumption.
6. Transportation Alternatives
Encourage attendees to use public transportation, carpool, or bike to the event. Provide information about eco-friendly transportation options.
7. Carbon Offsetting
Calculate the carbon footprint of your event and invest in carbon offset projects to mitigate emissions. Communicate your commitment to carbon neutrality to attendees.
8. Sustainable Catering
Select catering options that prioritize locally sourced, organic, and sustainably harvested ingredients. Minimize food waste through careful planning and donation programs.
9. Digital Engagement
Promote digital event materials and apps to reduce the need for printed materials. Provide charging stations for electronic devices to discourage disposable batteries.
10. Education and Engagement
Educate attendees about the sustainability efforts of your event and encourage their participation. Host sustainability-themed sessions or workshops to raise awareness.
By incorporating these sustainability measures into your Business Ideas For Events, you not only reduce its environmental impact but also align your event with the growing global movement toward sustainability, which can be an attractive feature for socially conscious attendees.
Conclusion:
In conclusion, the world of events is ripe with opportunities for aspiring entrepreneurs. As our lives continue to be enriched by various gatherings, celebrations, and professional gatherings, the demand for creative and reliable event services is only expected to grow. The business ideas for events discussed in this article are just the tip of the iceberg, as innovation and creativity continue to shape the industry. Whether you choose to specialize in event planning, catering, technology solutions, or any other niche, the key to success lies in understanding your target audience, staying updated with industry trends, and delivering exceptional experiences.
With dedication, passion, and a commitment to excellence, you can turn your event business idea into a thriving and rewarding venture, helping individuals and organizations create unforgettable moments for years to come. So, seize the opportunity, put your ideas into action, and let the world of events become the canvas for your entrepreneurial journey. You should read other articles I wrote about >>> Business Ideas For Electrical Engineers to learn more about business ideas.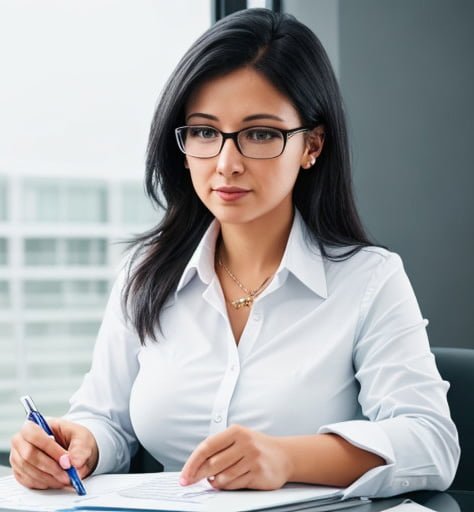 As an author writing and creating business courses and articles, I am responsible for developing and delivering high-quality content that is informative, engaging, and relevant to the target audience.
I researches about and analyzes business trends and topics to create courses and articles that provide value to readers and students here. I am responsible for ensuring that all content is accurate, well-written, and met the needs of the target audience.
In addition to these responsibilities, I play a critical role in creating and implementing the company's content strategy. I collaborates with other departments and writers, such as marketing and sales, to ensure that the company's content was aligned with its overall business objectives.