Business Ideas For Ladies with Low Investment
In today's rapidly changing business landscape, women entrepreneurs are making significant strides by turning their entrepreneurial dreams into reality. One remarkable aspect of this transformation is the growing number of business ideas tailored to ladies with low investment capabilities. These innovative ventures not only empower women but also contribute to economic growth and diversity. This article explores a range of business ideas that are not only affordable to start but also offer the potential for substantial success. Let's delve into the world of entrepreneurial opportunities designed for ladies with low investment.
Business Ideas For Ladies with Low Investment
Here are 50 business ideas for ladies with low investment:
Freelance Writing: Offer writing services for blogs, websites, or publications.
Virtual Assistance: Provide administrative support to businesses online.
Social Media Management: Manage social media accounts for businesses.
Content Creation: Create and sell digital content like eBooks or online courses.
Handmade Jewelry: Design and sell your own jewelry creations.
Online Tutoring: Offer tutoring services in subjects you excel at.
Event Planning: Plan and organize small events or parties.
Pet Sitting/Dog Walking: Care for pets while their owners are away.
Baking/Cooking: Sell homemade baked goods or meals.
Graphic Design: Create graphics and designs for clients.
Photography: Offer photography services for events or portraits.
Freelance Web Design: Design and maintain websites for clients.
Consulting: Share your expertise in a specific field (e.g., career, health, or finance).
Fitness Coaching: Provide fitness training or coaching services.
Interior Design: Offer interior design advice or services.
Etsy Shop: Sell handmade or vintage items on Etsy.
Dropshipping: Start an e-commerce store without holding inventory.
Homemade Cosmetics: Create and sell homemade skincare or makeup products.
Translation Services: Offer translation services for different languages.
Bookkeeping Services: Help small businesses with their financial records.
Yoga or Meditation Classes: Teach yoga or meditation classes.
Personal Shopping: Offer personal shopping services.
Life Coaching: Provide guidance and motivation to clients.
Gardening Services: Offer gardening and landscaping services.
Candle Making: Create and sell homemade candles.
House Cleaning: Start a home cleaning service.
Online Reselling: Buy and sell vintage or secondhand items online.
Handmade Greeting Cards: Create and sell custom greeting cards.
Language Tutoring: Teach a foreign language to others.
Mobile Car Wash: Offer car cleaning services at clients' locations.
Homemade Soap Making: Create and sell handmade soaps.
Personal Chef/Catering: Cook and cater for small events or individuals.
Pet Grooming: Provide grooming services for pets.
Henna Tattooing: Offer temporary henna tattoo services.
Knitting/Crocheting: Create and sell knit or crochet items.
Childcare Services: Offer daycare or babysitting services.
Resume Writing: Help job seekers improve their resumes.
Handywoman Services: Offer basic home repair and maintenance.
Party Planning: Plan and organize parties or special events.
Homemade Crafts: Create and sell homemade crafts.
Fitness Classes: Teach fitness classes like Zumba or aerobics.
Podcasting: Start a podcast and monetize it through ads or sponsorships.
Mobile Spa Services: Offer spa treatments at clients' homes.
Clothing Alterations: Provide clothing alteration and repair services.
Tutoring in Creative Skills: Teach skills like painting, drawing, or crafting.
Elderly Companion Services: Offer companionship and assistance to seniors.
Dance Classes: Teach dance classes like salsa or ballet.
Social Media Influencing: Build a following and partner with brands for promotions.
Nutrition Coaching: Provide nutrition and diet advice.
Recycling Services: Collect and recycle items like electronics or clothing.
These business ideas can be pursued with minimal investment, allowing ladies to tap into their entrepreneurial potential and achieve financial independence. Choose the one that aligns with your interests and skills, and start your entrepreneurial journey today!
Profitable Business Ideas for Women in Nigeria
As someone who has explored various business opportunities and has a deep understanding of the Nigerian market, I must emphasize that when considering "Business Ideas for Females in Nigeria," profitability is a crucial factor. Here are some profitable business ideas tailored to the Nigerian context that women should consider:
Fashion and Clothing Retail: In Nigeria, the fashion industry is thriving. Starting a clothing store, whether online or offline, can be highly profitable. You must stay updated with the latest fashion trends and cater to the diverse tastes of Nigerian consumers.
Beauty and Cosmetics: The beauty industry is booming, and there's a growing demand for beauty products and services in Nigeria. Starting a salon, selling beauty products, or even offering makeup services can be lucrative.
Food Catering and Event Planning: Nigerian celebrations and events are known for their grandeur. If you're a good cook or have event planning skills, offering catering and event planning services can be a profitable venture. Ensure you provide a wide range of Nigerian dishes to appeal to different tastes.
Agriculture and Agribusiness: Nigeria has vast agricultural potential. Starting a small-scale farming business, poultry, or fish farming can yield significant profits. You must understand the local agricultural practices and have a solid business plan.
Education and Tutoring: Offering tutoring services in subjects where you excel can be a rewarding business. You can also consider starting a vocational training center or an online education platform to cater to a wide audience.
Home-Based Business Ideas for Women in Nigeria
Running a home-based business can be an ideal choice for many women in Nigeria, allowing them to balance work and family life. Here are some home-based business ideas:
Baking and Confectionery: If you have a passion for baking, starting a home-based bakery can be profitable. Nigerians have a sweet tooth, and homemade pastries and cakes are always in demand.
Freelance Writing and Content Creation: Utilize your writing skills to offer freelance writing, blogging, or content creation services. Many businesses in Nigeria require quality content for their websites and marketing efforts.
Virtual Assistance: Providing virtual assistant services to businesses and entrepreneurs can be a flexible and profitable home-based business. Offer services such as email management, scheduling, and research.
E-commerce: Start an online store selling products like fashion, beauty, or handmade crafts. E-commerce has seen tremendous growth in Nigeria, and with the right marketing, you can tap into this market from your home.
Online Coaching and Consulting: If you have expertise in a particular field, offer online coaching or consulting services. This could include business coaching, career counseling, or health and wellness coaching.
Online Business Ideas for Women in Nigeria
With the increasing internet penetration in Nigeria, online businesses present numerous opportunities. Here are some online business ideas for women:
E-commerce Store: Launching an online store on platforms like Jumia or Konga can be profitable. You can sell a variety of products, including fashion items, electronics, or even handmade crafts.
Digital Marketing Agency: If you have experience in digital marketing, consider starting your agency. Many Nigerian businesses are looking to establish a strong online presence.
Affiliate Marketing: Promote products or services from other businesses and earn commissions for each sale made through your referral. This can be done through blogging, social media, or YouTube.
Online Coaching and Courses: Share your expertise by offering online courses or coaching sessions. Topics like entrepreneurship, personal development, and skills development are in high demand.
Content Creation and YouTube Channel: Start a YouTube channel or a blog focused on topics you're passionate about. With dedication and quality content, you can monetize your online presence through ads and sponsorships.
Brick and Mortar Business Ideas for Women in Nigeria
For those interested in traditional brick and mortar businesses, here are some ideas suited for women in Nigeria:
Grocery Store: Running a neighborhood grocery store can be a stable and profitable business. Ensure you stock a variety of products and maintain good customer relationships.
Pharmacy or Drugstore: Opening a pharmacy or drugstore can be a valuable service to your community. Comply with all regulatory requirements and ensure you have a wide range of medications in stock.
Boutique or Tailoring Shop: If you have a passion for fashion, consider opening a boutique or tailoring shop. Offering custom-made clothing can attract a loyal customer base.
Restaurant or Fast Food Joint: Nigerians love food, and a well-run restaurant or fast food joint can thrive. Focus on providing delicious local dishes and maintaining a clean environment.
Fitness Center or Gym: Promote healthy living by starting a fitness center. Offering a variety of fitness classes and personal training sessions can attract customers looking to stay fit.
Business Ideas for Specific Groups
Tailoring your business ideas to specific groups can be a smart strategy. Here are some business ideas for specific demographics:
Business Ideas for Stay-at-Home Moms: Consider starting an online business, such as selling homemade crafts, providing virtual assistance, or running a daycare center from home.
Business Ideas for Housewives: Explore opportunities like catering services, beauty salons, or selling homemade snacks and packaged foods.
Business Ideas for Seniors: Seniors can venture into consultancy, gardening services, or even start a small-scale farming business that aligns with their interests and capabilities.
Business Ideas for Students: For students looking to earn while studying, consider freelance writing, tutoring services, or starting a small e-commerce store selling study materials.
Business Ideas for Women with Limited Funds: If you have limited capital, focus on service-oriented businesses like tutoring, event planning, or offering consultancy services in your area of expertise. These businesses often have lower startup costs.
In conclusion, success in "Business Ideas for Females in Nigeria" depends on careful planning, market research, and dedication. You must tailor your business to your strengths and the specific needs of your target audience while considering the cultural and economic factors that influence the Nigerian market. Always be open to adapting and innovating as you navigate the dynamic business landscape in Nigeria.
Success Factors for Business Ideas in Nigeria
In my extensive experience with business in Nigeria, I've learned that while having a great business idea is crucial, several factors contribute to success. Here are some key considerations to ensure your venture thrives:
Market Research is a Must: Before diving into any business, thorough market research is essential. Understand your target audience, their preferences, and spending habits. This knowledge will help you tailor your products or services to meet their needs effectively.
Business Plan and Strategy: A well-detailed business plan is your roadmap to success. It should outline your goals, financial projections, marketing strategies, and operational plans. A clear strategy guides your actions and keeps you on track.
Financial Management: Effective financial management is vital. Keep accurate records of your income and expenses. Create a budget and stick to it. Additionally, explore funding options like grants, loans, or partnerships if needed.
Legal Requirements and Permits: Nigeria has specific regulations and permits required for different businesses. Ensure you comply with all legal requirements to avoid any future complications.
Customer Service Excellence: Exceptional customer service is a hallmark of successful businesses. Treat your customers with respect and promptly address their concerns. Satisfied customers often become loyal patrons and recommend your business to others.
Adaptability and Innovation: The business landscape in Nigeria can change rapidly. Be open to adapting your strategies and products based on market trends and feedback. Innovation can set you apart from competitors.
Effective Marketing and Branding: Invest in marketing your business. Develop a strong brand identity that resonates with your target audience. Utilize both online and offline marketing channels to reach a wider customer base.
Networking and Collaboration: Building a network of like-minded entrepreneurs and potential collaborators can be invaluable. Networking events and industry associations can help you connect with the right people.
Quality Control and Consistency: Maintain high-quality standards in your products or services. Consistency in delivering what you promise builds trust and credibility among your customers.
Financial Diversification: Avoid relying solely on one source of income. Diversify your revenue streams to minimize risks. For example, if you have an offline store, consider expanding online as well.
Resilience and Patience: The entrepreneurial journey can be challenging. There will be ups and downs. Stay resilient, learn from failures, and keep a positive mindset. Success often comes to those who persevere.
Continuous Learning: The business landscape is constantly evolving. Stay updated with industry trends, technology, and best practices. Investing in your own knowledge can lead to better decision-making.
Ethical Business Practices: Operate your business ethically and with integrity. Trust is essential in business, and ethical practices build trust with customers, suppliers, and partners.
Customer Feedback and Improvement: Encourage customer feedback and use it to improve your offerings. Customers appreciate when they see their suggestions being implemented.
Health and Well-being: Your well-being is crucial for business success. Balance work and personal life, take breaks when needed, and prioritize your health.
Remember that success in business is a journey, not a destination. Continuously assess and adjust your strategies, stay adaptable, and remain passionate about what you do. With the right mindset and a well-thought-out plan, you can achieve success in "Business Ideas for Females in Nigeria" or any other venture you pursue.
Business Ideas for Women with No Experience
If you're a woman in Nigeria looking to venture into entrepreneurship but have little to no prior experience, fret not. I've been in the business world for years, and I can offer you some solid business ideas tailored to your situation. Here are some viable options to consider:
Retail Store: Start a small retail business, such as a boutique, cosmetics store, or grocery shop. It requires minimal experience, and you can learn as you go.
Online Reselling: Explore online marketplaces to sell fashion items, accessories, or gadgets. Many platforms provide support and resources for beginners.
Freelance Services: Offer freelance services like writing, graphic design, or social media management. Showcase your skills and build a client base gradually.
Event Planning: If you have good organizational skills, consider event planning. It involves coordinating events like weddings, parties, or corporate meetings.
Tutoring: Share your knowledge by offering tutoring services in subjects you're confident in. This can be done online or in person.
Homemade Crafts: Create and sell homemade crafts, such as jewelry, candles, or home décor items. These unique items can find a market niche.
Beauty and Wellness: Start a small beauty or wellness business, like a hair salon, spa, or fitness center. You may need some training, but it's manageable.
Consulting: If you have expertise in a specific field, offer consulting services. Businesses often seek advice from professionals.
Dropshipping: Set up an e-commerce store and partner with suppliers who handle the shipping and inventory. It's a low-risk option.
Blogging: If you enjoy writing, consider starting a blog. You can monetize it through affiliate marketing, sponsored content, or selling digital products.
Remember, success in business often comes from dedication, learning from mistakes, and adapting to market changes. Don't be discouraged by your lack of experience; it can be a valuable asset in your entrepreneurial journey.
Business Ideas for Women with a Creative Side
Being creative can open up numerous opportunities in the business world. As someone with extensive experience in both creativity and entrepreneurship, I can offer some fantastic business ideas for women in Nigeria who have a flair for the artistic:
Handmade Jewelry: Craft unique jewelry pieces and sell them online or at local markets. Your creativity will shine through in your designs.
Custom Clothing: Start a clothing brand that specializes in custom-made garments. Personalized fashion is a growing trend.
Interior Design: If you have an eye for aesthetics, consider becoming an interior designer. Transform living spaces and create beautiful homes.
Graphic Design Studio: Use your graphic design skills to establish a studio. Offer services like logo design, branding, and digital marketing materials.
Art Classes: Teach art classes to aspiring artists or enthusiasts. This business allows you to share your passion while earning an income.
Photography Studio: Invest in quality photography equipment and offer photography services for events, portraits, or product shoots.
Craft Workshops: Organize workshops where participants can learn craft techniques, such as pottery, painting, or woodworking.
Content Creation: Utilize your creativity to become a content creator. Start a YouTube channel, a podcast, or an Instagram account focused on your niche.
Custom Gifts: Create personalized gifts like custom-made stationery, engraved items, or hand-painted ceramics.
Event Styling: Specialize in event styling and decor. Transform ordinary events into visually stunning experiences.
Your creative skills can set you apart in the market, but remember to combine them with effective business strategies and marketing efforts to ensure your success.
Business Ideas for Women Who Love to Write
As a seasoned writer and businesswoman, I can suggest some rewarding business ideas tailored for women in Nigeria who have a passion for writing:
Content Writing Services: Offer your writing skills to businesses in need of web content, blog posts, and articles. Create a portfolio to showcase your expertise.
Freelance Writing: Explore freelancing platforms to find writing gigs. You can write for magazines, websites, or even ghostwrite books.
Blogging: Start your own blog and monetize it through affiliate marketing, sponsored posts, or selling digital products like e-books.
E-book Publishing: Write and self-publish e-books on platforms like Amazon Kindle. Share your knowledge on various subjects.
Copywriting: Specialize in persuasive copywriting for businesses. Effective copy can boost sales and conversions.
Editing and Proofreading: Offer editing and proofreading services to authors, students, or businesses looking to improve their written materials.
Resume Writing: Help job seekers create compelling resumes and cover letters. A well-written resume can make a significant difference in job hunting.
Social Media Management: Combine your writing skills with social media expertise. Manage content and engage audiences for businesses.
Email Marketing: Craft engaging email campaigns for businesses looking to connect with their customers. Email marketing remains a powerful tool.
Scriptwriting: If you have a flair for storytelling, consider scriptwriting for movies, TV shows, or online videos.
Writing can be a lucrative business if you leverage your skills effectively. Building a strong online presence and networking with potential clients are essential steps toward success.
Business Ideas for Women Who Love to Cook
If you have a passion for cooking, turning it into a successful business venture in Nigeria is entirely feasible. Drawing from my extensive experience, here are some business ideas for women who love to cook:
Catering Services: Start a catering business specializing in weddings, parties, and corporate events. Offer diverse menus to cater to various tastes.
Home-Based Food Delivery: Prepare and deliver home-cooked meals to busy individuals and families in your area.
Cooking Classes: Share your culinary skills by offering cooking classes or workshops, both in person and online.
Food Blogging: Combine your love for cooking with writing by starting a food blog. Monetize it through sponsored content and affiliate marketing.
Meal Prep Services: Create customized meal plans and deliver prepped meals to customers on a weekly basis.
Food Truck: Invest in a food truck and offer street food, gourmet sandwiches, or specialty dishes at local events and festivals.
Bakery: Open a bakery and specialize in bread, pastries, cakes, and desserts. Quality baked goods can have a dedicated following.
Gourmet Cooking Ingredients: Import and sell gourmet cooking ingredients and spices that are not readily available in Nigeria.
Cookbook Author: Compile your recipes and culinary tips into a cookbook. Self-publish or seek a publishing deal.
Farm-to-Table: Grow your own produce or source fresh ingredients locally for your cooking ventures, emphasizing freshness and sustainability.
Your passion for cooking can be the cornerstone of a successful business. Focus on quality, flavor, and customer satisfaction to build a loyal customer base.
Business Ideas for Women Who Love to Travel
Having a love for travel can lead to exciting entrepreneurial opportunities in Nigeria. With my vast experience, here are some business ideas tailored for women who are passionate about exploring the world:
Travel Agency: Start a travel agency that specializes in organizing trips and vacations, both locally and internationally.
Tour Guiding: Become a tour guide in popular tourist destinations within Nigeria. Share your knowledge and passion with travelers.
Travel Blogging: Document your travel experiences on a blog or social media. Monetize through sponsored travel partnerships and affiliate marketing.
Travel Consultancy: Offer consultancy services to travelers, helping them plan their trips, find the best deals, and navigate travel-related challenges.
Homestays or Airbnb: Host travelers in your home or invest in a property for short-term rentals through platforms like Airbnb.
Travel Photography: Combine your love for travel with photography. Sell your travel photos to stock image websites or offer photography tours.
Travel Writing: Write travel articles, guides, or even a travel book sharing your adventures and insights.
Cultural Experiences: Organize cultural experiences and workshops, such as cooking classes, traditional dance lessons, or craft workshops for tourists.
Travel Accessories: Start an online store selling travel-related products like luggage, travel gadgets, or eco-friendly travel essentials.
Language Translation Services: If you're multilingual, offer translation services for travelers who need assistance communicating in foreign countries.
Your passion for travel can be the foundation of a fulfilling business. Create unique experiences and leverage your knowledge to cater to fellow adventurers.
Business Ideas for Women Who Love to Organize
For women in Nigeria who excel at organization and efficiency, there are various business opportunities to explore. Drawing from my extensive experience, here are some tailored ideas:
Professional Organizing: Offer home and office organizing services to help clients declutter, optimize space, and create efficient systems.
Event Planning: Specialize in event planning and coordination, ensuring that weddings, parties, and corporate events run smoothly.
Virtual Assistant: Provide virtual assistant services to busy professionals, helping them manage schedules, emails, and administrative tasks.
Moving and Relocation Services: Assist individuals and families with the logistics of moving, from packing to settling into a new home.
Digital Organization: Help clients organize their digital lives, including emails, files, and digital photos.
Closet Organization: Focus on wardrobe organization, helping clients curate and maintain well-organized closets.
Estate Sale Organizer: Organize and manage estate sales for individuals downsizing or dealing with estate matters.
Paperwork and Document Management: Offer document sorting, filing, and archiving services for businesses and individuals.
Professional Decluttering: Provide decluttering services for clients who want to simplify their lives and create a clutter-free environment.
Home Staging: Prepare homes for sale by arranging furniture and decor to maximize appeal to potential buyers.
Your organizational skills are in high demand, and these business ideas can be lucrative when executed effectively. Focus on providing real value to your clients by simplifying their lives.
Business Ideas for Women Who Love to Teach
If teaching is your passion, there are numerous business opportunities in Nigeria that allow you to share your knowledge and expertise. Drawing from my wealth of experience, here are some business ideas tailored for women who love to teach:
Tutoring Services: Offer one-on-one tutoring in subjects you excel in, such as mathematics, science, or language.
Online Courses: Create and sell online courses on platforms like Udemy or Teachable, covering topics you are knowledgeable about.
Language Classes: Teach foreign languages, such as English, French, or Spanish, to individuals or small groups.
Music Lessons: Offer music lessons for instruments like piano, guitar, or violin, either in person or online.
Art Classes: Share your artistic skills by offering art classes, including painting, drawing, or pottery.
Dance Instruction: Teach dance styles like ballet, hip-hop, or traditional Nigerian dances to enthusiasts of all ages.
Exam Preparation: Specialize in preparing students for standardized exams like WAEC, JAMB, or international tests like IELTS and TOEFL.
Cooking Classes: Pass on your culinary expertise by teaching cooking and baking classes.
Business Training: Offer workshops and seminars on entrepreneurship, leadership, or specific business skills.
Life Coaching: Provide personal development and life coaching services, helping clients achieve their goals and improve their lives.
Teaching is a fulfilling profession, and with the right approach, it can also be a successful business. Focus on delivering high-quality education and catering to the specific needs of your students.
Business Ideas for Women Who Love to Design
For women with a passion for design, there are numerous business opportunities in Nigeria that allow you to channel your creativity into a thriving venture. Leveraging my extensive experience, here are some tailored ideas:
Graphic Design Studio: Start a graphic design studio offering services like logo design, branding, web design, and marketing materials.
Interior Design: Specialize in interior design, transforming homes and commercial spaces into aesthetically pleasing and functional environments.
Fashion Design: Launch a fashion brand, creating clothing and accessories that reflect your unique design style.
Jewelry Design: Craft custom jewelry pieces, showcasing your creativity and unique designs.
Furniture Design: Design and create custom furniture pieces, catering to the preferences of your clients.
Landscape Design: Offer landscape design services, creating beautiful outdoor spaces for homes and businesses.
Architectural Design: Focus on architectural design, working on residential or commercial building projects.
Textile Design: Create custom textile patterns and designs for fashion, home decor, or upholstery.
Product Design: Develop innovative product designs that solve specific problems or enhance everyday life.
Package Design: Specialize in packaging design for businesses looking to make their products stand out on the market.
Your design skills can set you apart in a competitive market. Build a strong portfolio, stay updated with design trends, and network with potential clients to succeed in your chosen design field.
Business Ideas for Women Who Love to Take Photos
If photography is your passion, you can turn it into a thriving business in Nigeria. With my extensive experience, here are some tailored business ideas for women who love to capture moments through photography:
Photography Studio: Set up a photography studio specializing in portraits, family photos, or even product photography.
Event Photography: Focus on event photography, covering weddings, parties, corporate events, and more.
Travel Photography: Combine your love for photography and travel by selling your travel photos to stock image websites or through your own platform.
Pet Photography: Capture the charm of pets with a pet photography business, targeting pet owners.
Real Estate Photography: Offer real estate photography services to help property sellers showcase their homes effectively.
Photography Workshops: Share your photography expertise by organizing workshops and training sessions for aspiring photographers.
Photo Editing Services: Provide photo editing and retouching services for individuals and other photographers.
Photobook Creation: Create custom photobooks for clients, compiling their cherished memories into beautiful keepsakes.
Photo Print Shop: Open a print shop specializing in high-quality photo prints and wall art.
Social Media Photography: Offer photography services tailored for social media content, helping businesses and influencers create engaging visuals.
Your photography skills can be a valuable asset in the business world. Invest in quality equipment, develop your portfolio, and market your services effectively to attract clients.
Business Ideas for Women Who Love to Help Others
If your passion lies in helping others and making a positive impact, there are several business opportunities in Nigeria that align with your goals. Drawing from my extensive experience, here are some tailored ideas:
Life Coaching: Become a certified life coach and help clients achieve their personal and professional goals.
Mental Health Counseling: Pursue training and certification in mental health counseling to provide support and therapy to individuals in need.
Nonprofit Organization: Start a nonprofit organization focused on a cause or issue you are passionate about, such as education, healthcare, or poverty alleviation.
Senior Care Services: Offer in-home senior care services, providing companionship and assistance with daily activities to the elderly.
Childcare Services: Start a daycare or after-school program to provide quality care and education for children.
Fitness Coaching: Become a certified fitness coach and help clients lead healthier lives through exercise and nutrition guidance.
Nutrition Consulting: Offer nutrition counseling and meal planning services to promote healthy eating habits.
Elderly Assistance: Provide assistance to elderly individuals with tasks like grocery shopping, house cleaning, and transportation.
Community Workshops: Organize workshops and seminars on personal development, parenting, or other topics of interest to your community.
Social Services Consulting: Offer consulting services to individuals and families navigating social services, such as government programs and benefits.
Helping others can be both rewarding and profitable. Focus on building trust and rapport with your clients while delivering valuable services that genuinely improve their lives.
Remember, the key to success in any business venture is a combination of passion, dedication, continuous learning, and a commitment to meeting the needs of your target audience. Each of these business ideas can be adapted to suit your interests, skills, and goals in the context of "Business Ideas for Females in Nigeria."
Conclusion:
In conclusion, the world of business offers countless opportunities for ladies with limited investment capabilities to step into the entrepreneurial arena. With determination, creativity, and a strategic approach, women can establish thriving ventures that not only generate income but also empower them to achieve their professional and personal goals.
The business ideas discussed in this article represent just a glimpse of the possibilities available to aspiring female entrepreneurs. By harnessing their skills, talents, and resourcefulness, women can pave the way for a brighter and more inclusive future in the business world, proving that success knows no gender boundaries. So, take that first step, embark on your entrepreneurial journey, and let your dreams and ambitions become a reality. Consider reading >>>> Business Ideas For Females In Nigeria to learn more about businesses.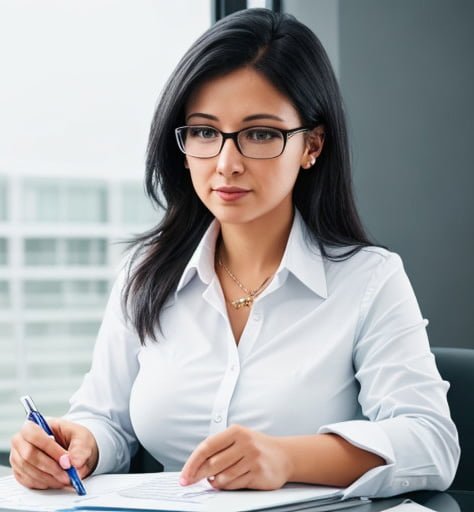 As an author writing and creating business courses and articles, I am responsible for developing and delivering high-quality content that is informative, engaging, and relevant to the target audience.
I researches about and analyzes business trends and topics to create courses and articles that provide value to readers and students here. I am responsible for ensuring that all content is accurate, well-written, and met the needs of the target audience.
In addition to these responsibilities, I play a critical role in creating and implementing the company's content strategy. I collaborates with other departments and writers, such as marketing and sales, to ensure that the company's content was aligned with its overall business objectives.